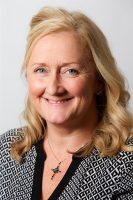 How long have you been with Paul Crowley & Co?
Since 1989 – (too long!).
What area do you specialise in?
Assisting the directors with the management of the firm, HR and facilities management.
What do you enjoy most about your job?
That every day is different and challenging.
What are your ambitions?
To develop my knowledge of HR and continue to assist in the successful management of the firm.
What do you like to do in your spare time?
Spending time with my family, running, watching TV and of course socialising with friends.