Social Housing disrepair claims
Housing association disrepair claims?
Housing Associations have a legal responsibility to their tenants to maintain the structure of their property and to carry out essential repairs within a given time frame.
If your housing association fails to comply with this, then you could be entitled to make a No Win No Fee claim in order to force the housing association to complete the repairs along with a claim for compensation.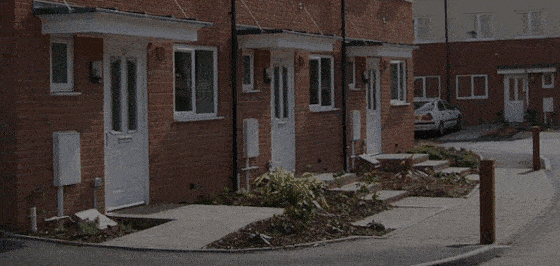 Who is responsible for repairs and maintenance?
Before moving into your social housing home, all repairs should have been completed by the housing association and the property should be clean and fit to live in.
All electric and gas utilities should be working and checked for safety by an approved gas and electrical contractor.
The housing association are responsible for:
The buildings structure – the roof, external walls, windows and external doors
Gas fires, central heating, flues, ventilation and chimneys
Gas pipes, electrical wiring
Water, pipes, sinks, baths and toilets
All drains and guttering
Any appliances provided by the housing association
Your tenancy agreement will explain any other areas covered by the housing association.
Along with your tenancy agreement, your housing association should provide you with information about how to contact them should you wish to report a repair.
What if the repair does not get done?
At Paul Crowley & Co we are aware of the stress a family has to endure when a housing association fails to maintain a property to a reasonable standard.
This can result in a tenant having to live in conditions which are unacceptable and could put you and your families health and safety at risk.
If you have reported a repair to your housing association and they refuse or fail to fix a defect within a reasonable time frame, then Paul Crowley & Co are here to help.
Our Housing Disrepair department cover a wide area of the country including Liverpool, The Wirral and Leeds amongst others.
'There are many ways we can assist you in claiming compensation for housing disrepair. One of our housing disrepair solicitor's will provide you with free expert advice and assess whether you have a potential claim. If you do, then we will act on your behalf on a no win no fee agreement and ensure you receive the best possible outcome.' 

Paul Crowley | Senior Partner
Paul Crowley & Co.
How do I make a compensation claim for housing disrepair?
If your housing association neglects to carry out the repairs within the timeframe specified in the terms of your tenancy agreement, then call the housing disrepair experts at Paul Crowley & Co solicitors.
We appreciate making a claim against your housing association can feel very intimidating, our specialised team will make it easy for you by contacting the Housing Association directly on your behalf, to ensure the repairs are carried out to an agreed time scale.
Our experienced team have represented many tenants to achieve a satisfactory outcome with many tenants being entitled to claim compensation for housing disrepair.
You will be assigned an experienced solicitor who will explain the claims process clearly and you will be kept fully informed throughout, how your case is progressing.
Refer a friend?
If you refer a friend, upon successful conclusion of the housing disrepair case we will pay you £100.
No Win No Fee – Compensation
Paul Crowley & Co offer a No Win No Fee claim for housing disrepair compensation.
No Win No Fee is a conditional fee agreement which means Paul Crowley & Co will fund your claim so you will not have to worry about paying any upfront legal costs.
What to do next
If you have a housing disrepair dispute with your housing association and would like to discuss this further then Paul Crowley & Co solicitors would like to hear from you. You can contact us on on 0151 264 7363
Paul Crowley & Co are here to help
CALL US TODAY…
For a free no obligation chat with one of our Housing Disrepair Solicitors call us now on 0151 264 7363 or email us.
Tweet us or message us on Facebook:
Social housing photo courtesy of Lydia[/fusion_text]