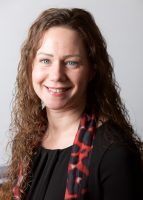 How long have you been with Paul Crowley & Co?
I joined Paul Crowley & Co in 2014.
What area do you specialise in?
I am a receptionist, dealing with incoming calls and anyone who comes into the office.
What do you enjoy most about your job?
I enjoy that I get to see and speak to a lot of people, it's a very busy reception with a lot of 'traffic'.
What are your ambitions?
My ambitions are more family orientated rather than career wise to be honest, I have two small children so all my ambition goes into them.
What do you like to do in your spare time?
Spare time is usually spending time with my children and having fun with them.