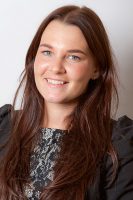 How long have you been with Paul Crowley & Co?
Since October 2010.
What area do you specialise in?   
I work in the accounts department as a legal cashier.
What do you enjoy most about your job?
I enjoy the company of everyone I work with we are a great team! I like assisting my colleagues' to the best of my ability.
What are your ambitions?
To further myself within the firm to a better position. 
What do you like to do in your spare time?
I like socialising with friends and spending time with my family. I love listening to my favourite music and going the cinema.