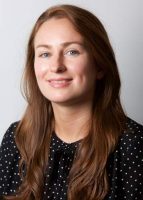 How long have you been with Paul Crowley & Co?
Since November 2004.
What area do you specialise in?
I work within the Criminal Department.
What do you enjoy most about your job?
I enjoy attending the Crown Court, police stations and attending at prisons and working under pressure.
What are your ambitions?
My ambition is to travel to as many different countries as possible around the world.
What do you like to do in your spare time?
I enjoy attending my local gym, reading and socialising with friends. I have recently completed the Liverpool Half Marathon, Tough Mudder and Race for Life and look forward to taking part in further fundraising events.