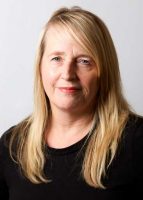 How long have you been with Paul Crowley & Co?
Since 1995.
What area do you specialise in?
Typing, making and taking telephone calls, organising counsel for hearing, making medical appointments, keeping diaries, faxing, scanning, assisting fee earners.
What do you enjoy most about your job?
The people I work with, I quite like all aspects of my job.
What are your ambitions?
I would like to live abroad one day (if I win the lottery). Would Like to go to Las Vegas or maybe Australia in the future.
What do you like to do in your spare time?
Look after my grandchild, DIY, like to go on nice holidays and enjoy reading.