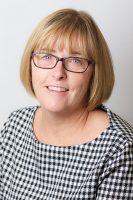 How long have you been with Paul Crowley & Co?
I have been with Paul Crowley and Co since 2004
What area do you specialise in?
My area of expertise is Accounts
What do you enjoy most about your job?
Reconciling statements and working with a friendly team
What are your ambitions?
To work efficiently and learn as much as I can
What do you like to do in your spare time?
Reading, walking, keeping fit