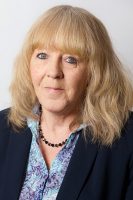 How long have you been with Paul Crowley & Co?
Since March 2011.
What area do you specialise in?
Residential conveyancing.
What do you enjoy most about your job?
The variety of work and dealing with clients, who in the main are lovely.
What are your ambitions?
To do my job well and be of value to my colleagues and the firm.
What do you like to do in your spare time?
I enjoy spending time with my family, listening to music, watching films and reading.