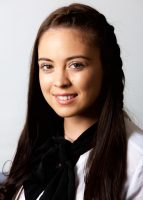 How long have you been with Paul Crowley & Co?
I started work at Paul Crowley & Co in 2010.
What area do you specialise in?
I mainly specialise in Personal Injury and I also assist in the Criminal department:
Liaising with Medical Agencies via various methods of communication
Arranging and sending payments to Medical Agencies, Doctors, and Experts etc via cheque or BACS
Preparing invoices for disbursements and medical reports etc.
Arranging for archaic files to be destroyed
Responsible for opening all files on the system
Ensuring all stationery and office facilities are restocked and maintained
Assisting in the criminal department month end by recording any incoming and outgoing payments, preparing for the accounts team to process
What do you enjoy most about your job?
I enjoy having different responsibilities in my workload. I also enjoy working alongside my colleagues.
What are your ambitions?
To keep progressing in the firm!
What do you like to do in your spare time?
I like to spend time with my family and friends. Love going on holidays and I enjoy going to the gym to keep fit.