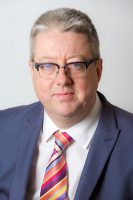 Michael has over 30 years of experience in dealing with criminal cases including significant drug offences and murder. Michael also has experience in fraud matters and recently represented one of a number of alleged fraudsters who obtained large amounts of money through an internet scam.
He has was involved in representing a defendant in the 'Operation Elveden' case. This was a high profile prosecution of journalists and public servants who were allegedly involved in conspiracy in the payment of cash for stories.
Michael's wealth of experience extends across the full range of criminal prosecution. He works alongside extremely experienced and talented Barristers from some of the most respected Chambers in the country.
He is the Crime Supervisor for the firm's LAA Criminal Contract. The firm is accredited to deal with very high cost cases (VHCC) for which Michael is the Supervisor. 
A committed defence lawyer and a member of Criminal Law Solicitors Association (CLSA).