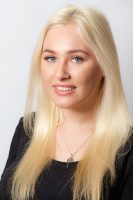 How long have you been with Paul Crowley & Co?
Since March 2015.
What area do you specialise in?
Family Law.
What do you enjoy most about your job?
I enjoy constantly being busy.
What are your ambitions?
I would like to take courses to progress to where I would like to be in the future.
What do you like to do in your spare time?
I enjoy going out with family and friends.