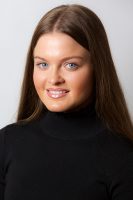 How long have you been with Paul Crowley & Co?
I have been with Paul Crowley and Co since November 2015.
What area do you specialise in?
My area of expertise is Conveyancing.
What do you enjoy most about your job?
Progressing each day, gaining knowledge and friends in the workplace. I also enjoy the interaction with new clients and dealing with their legal matters.
What are your ambitions?
To qualify in the next 12 months as a Licensed Conveyancer.
See as much of the world as I can.
What do you like to do in your spare time?
Spend quality time with family, I enjoy many sporting activities one being yoga I try to attend at least one day a week as I find it clears my head after a long week in work.
I also enjoy eating out and going on a couple of city breaks each year.