PAUL CROWLEY & CO SUCCESSFULLY SETTLE MEDICAL NEGLIGENCE CLAIM FOR £16,000
Paul Crowley & Co's client 'Mr R' has been awarded compensation for medical negligence after an error by the medical staff at the Royal Liverpool University Hospital.
'Mr R' suffered an injury following a visit to his neighbours house, after accidentally slipping on some dust sheets. He experienced immediate pain to his right hip after the accident and attended the Royal Liverpool Hospital where he underwent a medical examination by a Junior Doctor.
FAILURE TO ASSESS SYMPTOMS CORRECTLY
The Junior Doctor who treated 'Mr R' had failed to arrange for an x-ray to be carried out in order to properly assess the patient's condition and therefore incorrectly diagnosed the patient with ligament and muscle damage to his lower back and groin before discharging him.
CORRECTLY DIAGNOSED AFTER 23 DAYS
'Mr R's' condition steadily worsened over a three week period causing him to endure a great deal of unnecessary pain and distress. After a rapid deterioration of his condition over a total of 23 days 'Mr R' went by ambulance to Aintree University Hospital.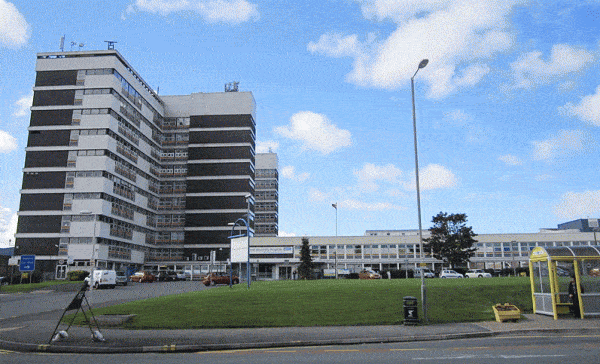 The medical staff at Aintree assessed the Claimant's injury and immediately sent him for an x-ray, which revealed our client had in fact suffered a fracture to the neck of his right femur. The Claimant was immediately referred for a total hip replacement which, had he been treated from the outset, may have only required an internal fixation rather than surgery. This would have allowed for a quicker recovery time and healing of the injury.
Had the clinician at the Royal Liverpool Hospital followed the correct procedure and arranged for an x-ray to be taken of 'Mr R's' injury, the fracture to our clients right femur could have been detected earlier and treated with an internal fixation. 'Mr R' had to undergo a right sided cemented Exeter total hip replacement.
Client seeks legal advice
Our client came to see Medical Negligence Solicitor Megan Santangeli-Ball from Paul Crowley  & Co who represented him throughout his claim.
"I was happy the claim concluded positively and we were able to achieve the best settlement for my client, after all he had suffered as a result of the negligent treatment by the Trust."

Megan Santangeli-Ball | Paul Crowley & Co Clinical Negligence solicitor
ADMISSION BY THE TRUST
Following a Letter of Claim from Paul Crowley & Co Solicitors, the Defendant admitted breach of duty, that an x-ray should have been carried out and this would have diagnosed the fracture 23 days earlier.
CONTACT PAUL CROWLEY & CO NOW
Call the medical negligence experts at Paul Crowley & Co solicitors if you or someone you know have had a similar experience and suffered a misdiagnosis by a medical practitioner, or if you have been affected by a delay in treatment or received no treatment at all, our medical negligence department are confident they can secure the compensation you deserve. Read more…
We offer a no win no fee service
We offer a No Win No Fee service so contact the medical negligence department at Paul Crowley & Co today to see how we can help you.
talk to the experts…
For free no obligation advice call our specialist negligence team on 0151 264 7363, or email us.
OUT OF HOURS…
In the event you need to contact us outside normal office opening hours please call the out of hours no. 077152 06985. In the unusual event that you cannot get through on this number, please leave a message or text providing your contact telephone number and your call will be returned within a few minutes.
Follow us on social media
Keep up-to-date with Paul Crowley & Co by following us on social media! Tweet us or message us on Facebook: