An independent analysis produced for the BBC says, the NHS when measured against other countries in treating common, life-threatening illnesses, is falling behind on preventing deaths from cancer, heart attacks and strokes.
In the report 'How Good is the NHS?' marking the NHS's 70th birthday, The Nuffield Trust an independent health think tank has said the UK was a "below-average" performer on preventing life threatening illnesses.
NHS has less funding than the other countries
The NHS does get less funding than services in the other 18 nations studied, the experts pointed out.
The report states 'Its main weakness is health care outcomes. The UK appears to perform less well than similar countries on the overall rate at which people die when successful medical care could have saved their lives'.
The report also stated that there were some "definite strengths", including providing "unusually good financial protection" from the consequences of ill-health and being relatively efficient.

An Ordinary Service
The analysis – one of five produced to mark the anniversary, on 5 July – describes the NHS as a "perfectly ordinary" service produced for a "middling level of cost", which is a far cry from the boast made by Aneurin Bevan, the Labour health minister who oversaw the creation of the NHS in 1948, that our health service was the "envy of the world", at a time when few countries had a universal health system.
"We run a health system with very scarce resources in terms of staff and equipment and achieve poor outcomes in some vital areas like cancer survival," said Nigel Edwards, chief executive of the Nuffield Trust think tank.
His team worked with experts at the King's Fund, Health Foundation and Institute for Fiscal Studies to look at key issues facing the NHS at this key milestone.
Have you been affected by poor medical treatment?
If you feel you have been affected by poor medical treatment (or lack thereof) from any medical profession, then please contact Paul Crowley & Co's expert team of medical negligence solicitors.
We offer a no win no fee service
Our medical negligence department at Paul Crowley & Co offer a No Win No Fee service so contact us today to see how we can help you.
talk to the experts…
For free no obligation advice call our specialist negligence team on 0151 264 7363, or email us.
OUT OF HOURS…
In the event you need to contact us outside normal office opening hours please call the out of hours no. 077152 06985. In the unusual event that you cannot get through on this number, please leave a message or text providing your contact telephone number and your call will be returned within a few minutes.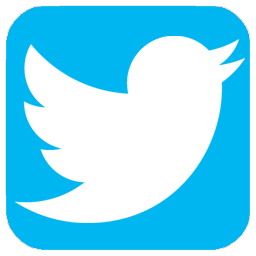 Follow us on Twitter: @PCClinNeg