Free expert legal advice when making a TUI package holiday compensation claim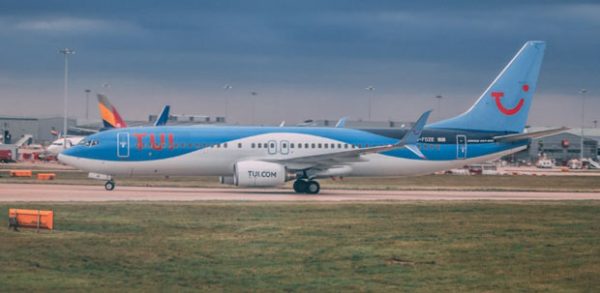 If you have suffered an accident or illness while on a TUI package holiday then you could be entitled to make a claim for compensation.
Leading Liverpool law firm Paul Crowley & Co solicitors are offering free legal advice for people who have suffered an accident or illness while on holiday and would like to register a formal complaint with their tour operator.
Holiday illness free legal advice
Hayley Webster, director at Paul Crowley & Co and head of their holiday illness department, is offering free legal advice for people who have been abroad on a TUI package holiday and would like to know how to go about making a claim for compensation.
Hayley will discuss with you and assess whether your complaint has merit before you contact TUI direct. If your claim is valid then Hayley will guide you on the best course of action.
Hayley says 'Your holiday tour operator is responsible for making sure that the food in your hotel is fit to eat and that your hotel meets acceptable standards of hygiene and safety'.
If your TUI holiday was part of an all-inclusive package deal, and the illness you have suffered was caused by the conditions at the resort, then under the Package Travel and Linked Travel Arrangements 2018, you could be entitled to compensation.
"Travel firms are required to tell you upfront if you're buying a 'package holiday' or 'linked travel arrangement' – if in doubt, check before you buy".

Hayley Webster | Head of Holiday Illness
Paul Crowley & Co.
Speak to your holiday rep
Should any problems arise while on holiday, you have a responsibility to keep losses to a minimum and to give TUI a chance to put things right. TUI have a complaints policy in their terms and conditions, which you will need to read and adhere too, so make sure you follow the appropriate steps.
You should first speak with your TUI holiday representative to see if the problem can be resolved. This will normally require you to register a complaint with the holiday tour representative at your resort.
Your holiday tour rep should provide you with a complaint registration form, if not request one, making sure that the TUI rep signs and dates it, and provides you with a copy.
If your holiday representative is unable to resolve the problem then do not accept a resolution, if a resolution is accepted while on holiday it may harm your chances to take it up again upon your return.
Many package holiday companies include a deadline for complaints in their terms and conditions.
Package holiday compensation, what can I claim for
Package holiday compensation claims can usually be broken down into four categories:
Loss of value The difference between the value of the package holiday you paid for and the one you actually received
Out-of-pocket expenses All reasonable expenses you may have incurred as a result of TUI not fulfilling the terms of their contract
Loss of enjoyment Compensation for the distress caused by things going wrong
Personal injury Compensation for any personal injury incurred abroad through accident or illness
Making a formal complaint to TUI
If the TUI holiday representative failed to address the problem to your satisfaction, then the next step is to make a formal complaint.
Seek free holiday illness legal advice
Before making a formal complaint, it is wise to seek legal advice and take advantage of Paul Crowley & Co's free legal advice service, this will save you time and establish if your holiday illness claim has merit.
"Many people do not realise if they suffer an illness or injury whilst on a package holiday, that they can claim for compensation due to poor standards at the hotel. If you find yourself in this position it can be extremely frightening, the Holiday Illness department at Paul Crowley & Co are here to help, we will provide you with free advice and guide you through the entire process, ensuring you receive the best possible outcome".

Hayley Webster | Head of Holiday Illness
Paul Crowley & Co.
How much is my holiday illness claim worth?
It is valuable to know in advance how much your holiday claim could be worth, Hayley will be able to provide you with details on how much compensation you could expect to be awarded, it could be worth well more than you think.
Achieving the compensation you deserve
Having spoken with Hayley and been advised that you have a valid case, following are a list of points, which will improve your chances of making a successful holiday illness claim:
Keep a record of all transactions with TUI and who you have spoken to

Make a list of all your complaints

It is advisable to you set out your complaints separately, often a judge will not separate the damages for loss of value and loss of enjoyment, but will award an aggregate amount

Present your case in a detailed and logical format this will facilitate an earlier settlement, and is also likely to achieve a better settlement for you

Take photographic and video evidence to support you complaint

Do not complete any forms in relation to your holiday illness or accident without first seeking proper legal advice, filling in the tour operators forms without expert guidance could harm your claim 

Do not say anything to TUI which could discredit your complaint as they may use this to reject your claim

Be aware you may receive a telephone call after your holiday from a company claiming to be from a welfare department

Do not accept an offer of settlement from TUI as they may well attempt to settle your claim for a lesser amount
If you have fallen ill upon your return from holiday
Again it is worth seeking legal advice to establish if your claim has merit, if so then the next step is for you to obtain details of TUI's complaints procedure by calling their customer relations department. 
TUI Customer Relations 0203 451 2699

Phone lines open:
9:00am – 7:00pm Monday – Friday
9:00am – 6:00pm Saturday
10:00am – 5:00pm Sunday
If you are finding it difficult to get speak to someone in the TUI complaints department and cannot locate an email or postal address, then contact Hayley on our enquiry form opposite with a brief outline of your complaint and Hayley will be able to help you.
No Win No Fee
If you would like us to act on your behalf Hayley will discuss this with you, it may be possible that we are able to represent you on a No Win No Fee basis.
Useful websites
Package holidays: complying with regulations – guidance for businesses
Package Travel and Linked Travel Arrangements 2018
This document provides guidance only and does not provide legal or other advice, if in doubt it is recommended you obtain proper legal advice. 
Is your 'Package Holiday' protected
While all ABTA and ATOL package holidays are protected, the way that protection is provided varies:
Package holidays with flights have ATOL protection

Package holidays without a flight have ABTA protection or similar
ABTA The Travel Association
When you book with an ABTA member, you can be safe in the knowledge that you've booked with a reputable company, you can access their comprehensive range of support, protection and expertise should you need it.
ABTA members are be bound by the Association's code of conduct. This requires certain standards of service, including promptly paying any applicable refunds. ABTA members who break the code can be fined.
You can check if your tour operator is a member of ABTA here ABTA Member Search
ATOL
ATOL protects you when you book a holiday with a UK travel company. It ensures that you don't lose the money you paid out or become stranded abroad if your travel company collapses. If an ATOL protected travel company ceases trading, the scheme protects customers who have booked holidays with the firm. It ensures that you don't get stranded abroad or lose your money.
You can check if your tour operator is a member of ATOL here ATOL Member Search
Call us now…
To speak with a member of our Holiday Sickness team call 0151 264 7363 to see how we can help you or email us.
Follow us on social media
Keep up-to-date with Paul Crowley & Co by following us on social media! Tweet us or message us on Facebook: