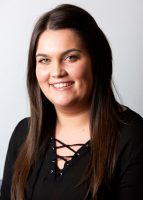 How long have you been with Paul Crowley & Co?
Since April 2011.
What area do you specialise in?
Personal Injury Department.
What do you enjoy most about your job?
What I like most about my job is working with all the lovely staff and assisting them when they need my help.
What are your ambitions?
Ambition is to get on well and move up.
What do you like to do in your spare time?
I like to spend time with my family and friends, travelling, meeting new people and having a laugh.