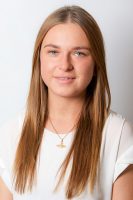 How long have you been with Paul Crowley & Co?
I have been with Paul Crowley and Co since November 2014.
What area do you specialise in?
Personal Injury Department.
What do you enjoy most about your job?
My current job role includes opening new files and submitting all the information into the correct sections and placing it on the portal. I send out all the documents to the clients and also chase them up if need be. I have to cover all aspects of reception this includes dealing with client enquiries face to face and also over the phone.
What are your ambitions?
My ambition is to further my career with Paul Crowley & Co and see what the future holds.
What do you like to do in your spare time?
Main interest is Family and friends as I spend a lot of time with them and enjoy days out altogether.