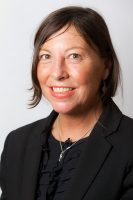 How long have you been with Paul Crowley & Co?
I have been working for Paul Crowley & Co since July 2008.
What area do you specialise in?
I specialise in Criminal Defence work.
I represent clients at the police station, in the Magistrates' court and at the Crown court.
I am an advocate at all different types of hearing – bail applications, pleas, sentences and trials (including jury trials).
During the course of my employment I am required to prepare cases and assess the weight of the evidence.
It is also necessary to research the law, draft documents and, of course, keep abreast of developments.
I frequently negotiate with the opposing party to ensure at all times acting in the best interest of the individual client.
What do you enjoy most about your job?
Advocacy can be extremely rewarding – especially when the client demonstrates their satisfaction. It is also very pleasing to win a legal argument or trial when the outcome is as a consequence of hard work and/or extensive research.
What are your ambitions?
I hope to deal with longer Crown Court trials and increase the number of cases that I conduct at the crown court. In respect of personal ambitions, I hope to improve on my running and cycling skills, having recently registered for the Park Run. I work voluntarily at the local hospice and hope to raise funds to support the marvellous work that is done there.
What do you like to do in your spare time?
I enjoy socialising, reading, swimming, walking and sunbathing (when possible).
I also have three wonderful nephews and a beautiful niece that I frequently look after.
I really look forward to holidays in the sun.