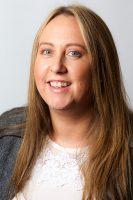 How long have you been with Paul Crowley & Co?
Since November 2010.
What area do you specialise in?
I specialise in Clinical Negligence, although I do have a tendency to help other departments out as and when required.
What do you enjoy most about your job?
I mostly enjoy assisting my colleagues and being a positive influence in the office.
What are your ambitions?
To travel the world.
What do you like to do in your spare time?
In my spare time I enjoy socialising, attending the gym and sightseeing in the UK and abroad.