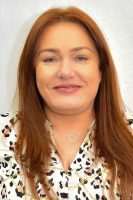 How long have you been with Paul Crowley & Co?
Since 2004.
What area do you specialise in?
Conveyancing.
What do you enjoy most about your job?
My colleagues.
What are your ambitions?
Health and happiness for me and my family.
What do you like to do in your spare time?
Spend time with family/socialising with friends/reading – don't have much time for anything else!