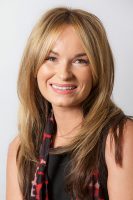 How long have you been with Paul Crowley & Co?
Since February 2007, then I left for a while and returned again!
What area do you specialise in?
Answer incoming calls, transfer to the people they are asking for, take messages. Email the correct people with important messages and getting the correct people to call clients back. And customer service to the clients who come in to the office.
What do you enjoy most about your job?
I enjoy helping clients with their problems and queries. Putting them in touch with the right Solicitor who can help then. And seeing that they are happy at the end of it.
What are your ambitions?
To further my career within the firm.
What do you like to do in your spare time?
Spend time with family and friends.