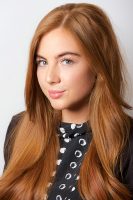 How long have you been with Paul Crowley & Co?
I started with Paul Crowley & Co in January 2015.
What area do you specialise in?
Residential Conveyancing.
What do you enjoy most about your job?
As I am new to the department I enjoy all aspects of the job, learning new skills every day.
What are your ambitions?
I would like to progress within my department.
What do you like to do in your spare time?
I enjoy socialising with my friends and family, shopping and going the gym.