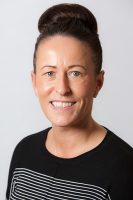 How long have you been with Paul Crowley & Co?
I started working for Paul Crowley & Co in 2013.
What area do you specialise in?
Reception and secretarial duties.
What do you enjoy most about your job?
I enjoy working as part of a friendly team. Everyone is very helpful and made me feel very welcome. I also like the fact there is a great atmosphere in the office between all the staff.
What are your ambitions?
Hopefully to further my career with Paul Crowley & Co.
What do you like to do in your spare time? 
I enjoy socialising with my friends and family, going to the gym, and going on holiday.