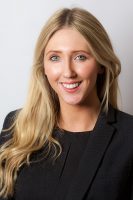 How long have you been with Paul Crowley & Co?
I started working for Paul Crowley & Co in August 2013.
What area do you specialise in?
Residential conveyancing.
What do you enjoy most about your job?
Being able to meet clients on a face to face basis and being alongside them to act not only as their solicitor but to offer advice and support throughout such a big event in their lives. Growing up in Anfield myself it is always nice to meet local clients and build up a friendly relationship/rapport with them throughout the transaction.
What are your ambitions?
Personal
As long as you are happy, my mums famous saying stands true.
Professional
Having qualified in Sept 16 I am enjoying my role as a solicitor within the residential conveyancing department with the hope of progressing with the department moving forward.
What do you like to do in your spare time?
House shopping over clothes shopping! Going to the gym and long walks with my dog Ollie along with good food, good wine and good company.