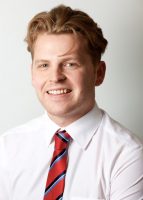 How long have you been with Paul Crowley & Co?
I have been with Paul Crowley & Co since April 2011.
What work do you do?
I currently work in the family department. My duties and roles are to provide assistance to fee earners either that be typing, calling client's and other professionals or producing court bundles.
What do you enjoy most about your job?
Every day is different and it is challenging.
What are your ambitions?
My ambitions are to progress within the firm.
What do you like to do in your spare time?
Outside of work I enjoy socialising with friends, playing football and going on holiday.