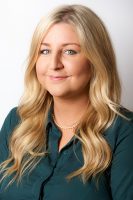 How long have you been with Paul Crowley & Co?
I have worked at Paul Crowley & Co since July 2016.
What area do you specialise in?
I am Head of the Holiday Illness department specialising in Travel Litigation.
What do you enjoy most about your job?
I most enjoy successfully concluding cases for my clients and working with such a great team.
What are your ambitions?
My ambitions are to continue to grow the Travel Litigation team at Paul Crowley & Co and to help even more clients successfully conclude their case.
What do you like to do in your spare time?
In my spare time I like to travel to as many new places as possible. I also enjoy horse riding.