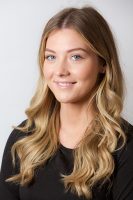 How long have you been with Paul Crowley & Co?
I've worked at Paul Crowley & Co since May 2016.
What area do you specialise in?
I work within the Family Department assisting in Private and Public Children matters and Divorce and Finances.
What do you enjoy most about your job?
The team I work with and our staff nights out!
What are your ambitions?
To eventually qualify as a family solicitor within the firm.
What do you like to do in your spare time?
I love Holidays and spending time with my family and friends.