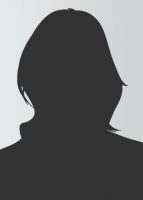 How long have you been with Paul Crowley & Co?
I joined Paul Crowley & Co in May 2010.
What area do you specialise in?
I am a Legal Assistant within the Clinical Negligence Department.
What do you enjoy most about your job?
I am recently new to this role having returned to a new position after my maternity leave. I love that every day is different and some of the cases are really interesting – we work well within our department as a team which makes it easier to come to work every day.
What are your ambitions?
To continue to progress within my new role within the firm. Eventually I would like to have my own case load. Outside of the firm to be the best mother and wife I can be and eventually settle back in Australia if we get the chance!
What do you like to do in your spare time?
My spare time ha… I have a little girl – I don't know what spare time is, however I love spending time with her and watching her grow and I also love to train. This keeps me sane and is something that has been a part of my life for the past 15 years.